I've always been a numbers man when it comes to my health and fitness. Whether it was marking down how many Red Bull's I was having each week or asking my soccer coaches to time me each week in pre-season so that I could see how I was improving on my 2km time trials. Being able to see and analyse my progress kept me motivated and accountable.
When I returned from Canada I caught up with my mate Dave and started to talk business ideas. He's a personal trainer and I noted to him the huge rise in wearable technology. He'd already heard of the FitBit Flex wristband that helped to measure sleep, distance moved and calories burned.
From there, the idea of an app that measured and tracked your health & fitness was born.
World, meet BodyWise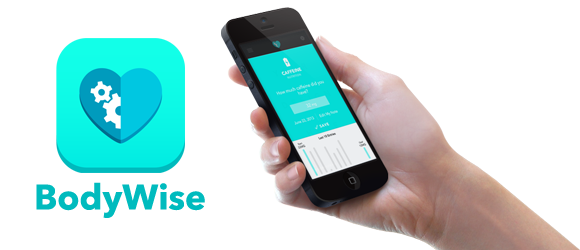 BodyWise (Check out our website or Facebook) is to become the ultimate body & health tracker iPhone app. Since the idea was conceived 2 months ago the health & fitness app market has become even more crowded. For mine, it doesn't all click. Most health trackers only track fitness and ignore the rest of your health such as sleep, water intake, diet, etc., or they're just too difficult to use.
If you've read the 4 hour body you'll know that good health and fitness only starts with your physical activity. BodyWise builds on that philosophy and lets you monitor over 40 areas of your health and fitness.
BodyWise is:
For the curious and the analytical
A free download with in-app purchases to unlock extra things to monitor
A clean, uncluttered and iOS7 inspired (but improved) flat user interface
As easy to use for your Mum as your 20 year old next door neighbour
One-touch access to graph your latest results or enter your latest performance
BodyWise will become:
This is Version1. We love it but it's only early days. We're iterating every week and have a product roadmap of where we think this is going to go. Ultimately our users will decide but we're planning integration with your favourite wearable tech (think Nike Fuelband, Fitbit Flex, Pebble and UP by Jawbone), something really cool with social integration (but BodyWise will never be socially driven) and a greater emphasis on the picture that your data paints.
For now, we're just happy blowing everyone away with brilliant simplicity and a far wider range of health &amp fitness metrics to track.
Sign up here to be one of the first to know when it launches on the App Store