Everyone's gushing about adding context to the data that our wearables produce. Shiny new start-up websites talk up the advanced data insight and how they're going to find correlations in your data that tell you things that you never knew about how you live your life.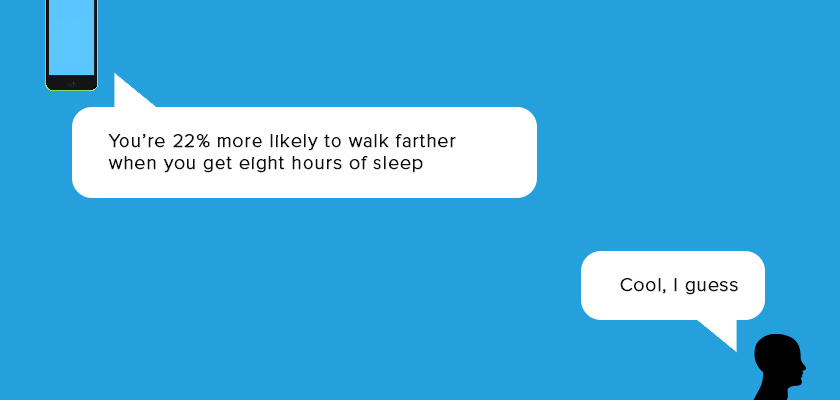 Health data context and data insight is an engineers view of how to make data useful.
Tell your average 35 year old man that he's 44% more likely to sleep less when he has two or more coffees during the day and a month later you'll have zero habitual change.
Turn that data into a goal, or a challenge delivered just at the right place and time (perhaps at the time that data reveals that you most commonly have coffee number 2) and you've got a decent chance at influencing a positive change.
—
While you've got engineers trying to solve health & fitness problems, we're going to have largely ineffectual wearables and health apps…