Scope:
Digital Strategy
Frontend web design
WordPress backend development
Impressive Sounding Shit:
WebGL 3D modelling
Personalized board size calculator
WordPress & Shopify integration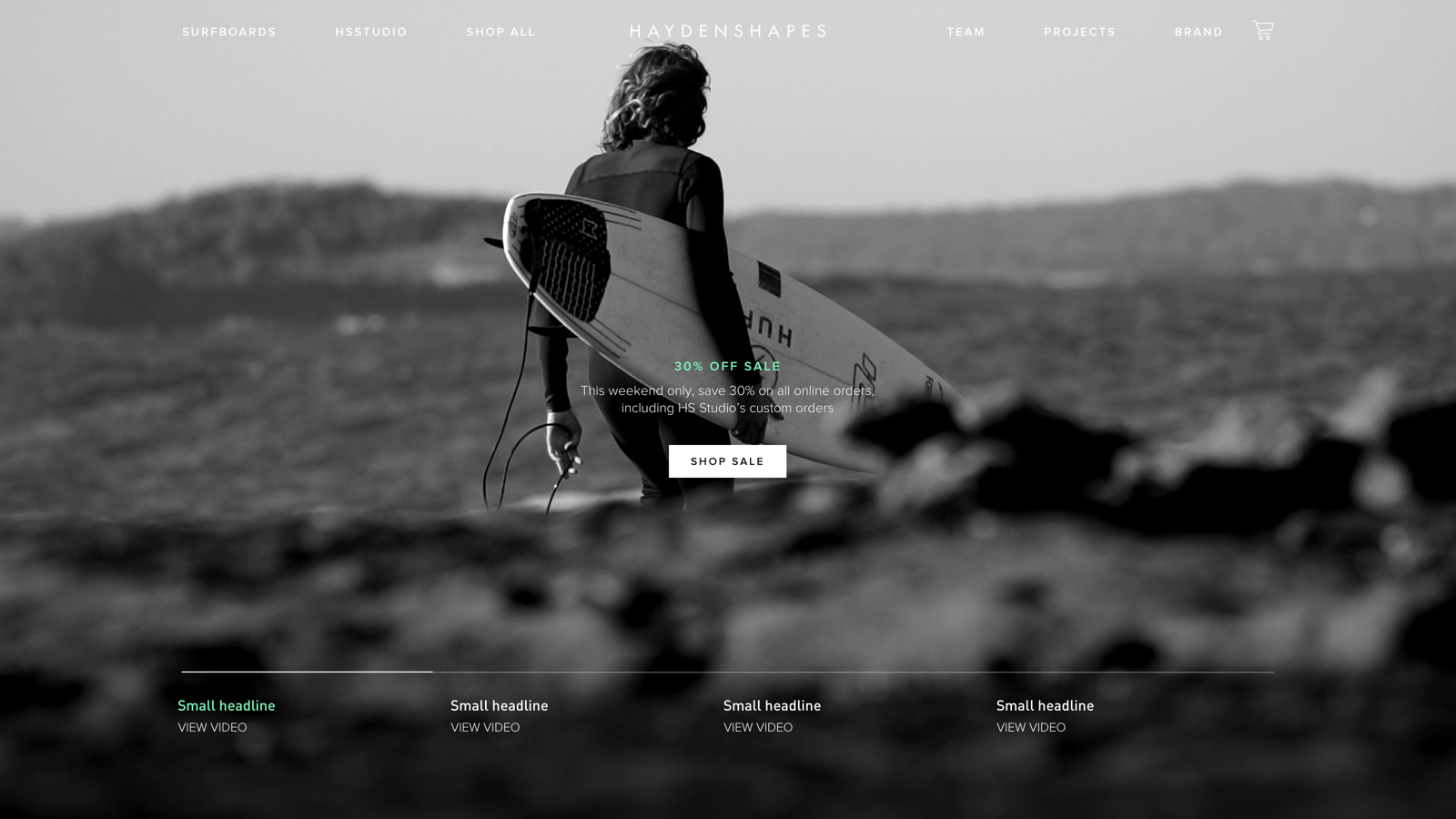 Visit Haydenshapes.com
My nights and weekends over Winter 2017 were spent working with Haydenshapes founder Hayden Cox to create the most innovative surfboard website in the world.
We wanted to push the brand creativity, choosing high contrast slow-motion black & white video to envoke a response.
We tackled the root of the reasons that surf is traditionally purchased at retail level rather than online – lack of product guidance and lack of confidence in buying expensive, high-involvement items that are far bigger and complex than those typically bought online.
Let's strip it back. At its simplest, I designed the site to excel at two use cases:
I'm a casual surfer. Haydenshapes has 15 board models. What the hell should I ride?
I'm an experienced surfer. I need to add a few boards to my quiver. What boards suit my breaks, and what specs suit me in each model?