The best thing that I ever taught myself is to code. I remember begin 11 or 12 and hearing my father talk about some software that his training company had developed. With his business in the bottom floor of our family home I had access to a bunch of funny-coloured iMacs and some old C++ (used to develop old PC software) and HTML books.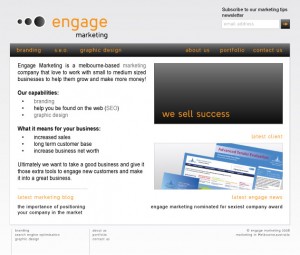 I found that C++ bored me to tears but with some of my holidays spent on HTML, i quickly learnt how to code together a website. Learning basic HTML opened my mind up to being able to look at any form of coding and being able to work out patterns and make sense of it all.
Without that knowledge i wouldn't have been able to code together Engage Marketing's first website at no cost (as an 18 year old even the cost of web design might have been prohibitive to launching), I wouldn't have been able to create The Blog Designers that initially relied on my knowledge only and I probably wouldn't be launching Plan Lab.
Quite simply, coding has given me the power to come up with an idea and act on it.
In an entrepreneurial world where we can create our own future, that power is bloody priceless. One business that i have a lot of respect for is Treehouse, an online platform that teaches you how to design and code. @ryancarson has done an unbelievable job using technology to teach coding to the masses. Set aside a night a week and give it a try!